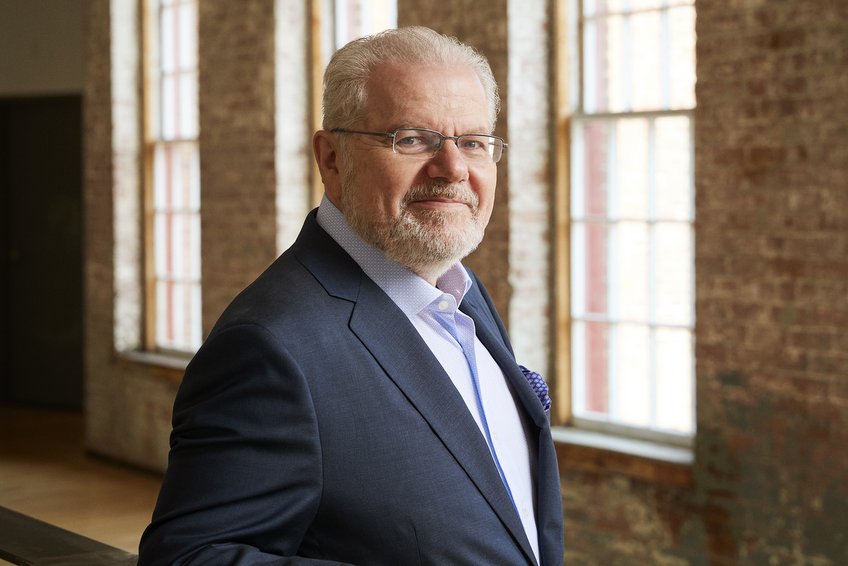 Event details
TICKET ALERT: Best keyboard-side availability is in the Front Mezzanine!

Saturday | April 22, 2023 | 8:00 PM | Box office opens at Wortham Center at 6:30 PM
Doors open at 7:30 PM
Cullen Theater, Wortham Theater Center
501 Texas Ave, Houston TX 77002
713-524-5050 | boxoffice@dacamera.com
"His greatness, his overwhelming authority as musician, technician and probing intellect emerges quickly as he plays. Within minutes, we are totally captured by his intensity and pianistic achievement."
— Los Angeles Times
First-ever Houston solo recital!
Schubert: Piano Sonata in A major, D 664, Op. posth. 120
Liszt: Four Songs of Franz Schubert
Liszt: Vallée d'Obermann from Années de pèlerinage
Schubert: Piano Sonata in B flat major, D. 960
One of the most revered pianists of his generation makes his highly-anticipated first DACAMERA appearance.  Hear this undisputed master perform works of Liszt and Schubert, including his transcendent final sonata. Seven-time Grammy Award winner Emanuel Ax's performances are "never less than spellbinding" (The New York Times).
"His greatness, his overwhelming authority as musician, technician and probing intellect emerges quickly as he plays. Within minutes, we are totally captured by his intensity and pianistic achievement." — Los Angeles Times
"Mr Ax…played with youthful brio, incisive rhythm, bountiful imagination, delicacy when called for and thundering power when the piano fought back." — The New York Times
Concert Sponsors: Claudia and David Hatcher
The Downtown Chamber Music series is underwritten by Claudia and David Hatcher.
Recommended Concerts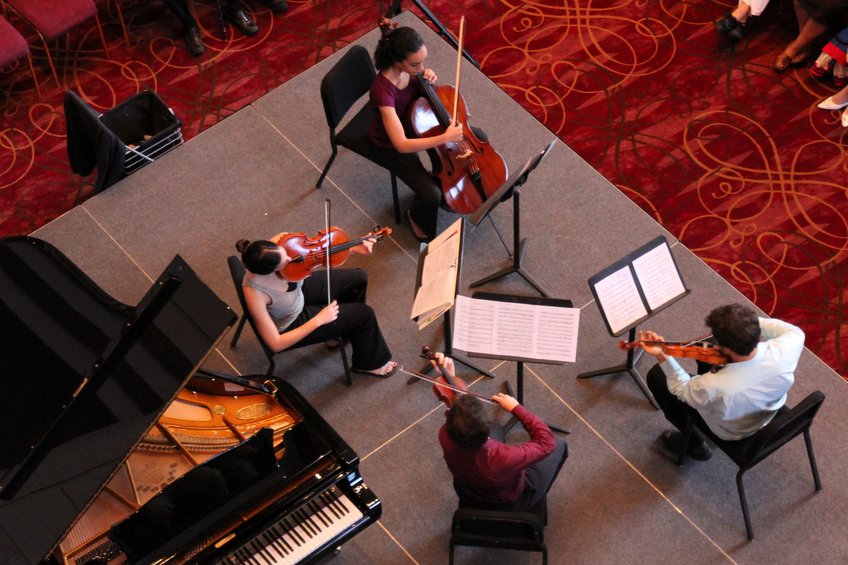 Wednesday | May 3
12:00 pm
Grand Foyer, Wortham Theater Center
Monthly lunchtime concert featuring performances by DACAMERA Young Artists.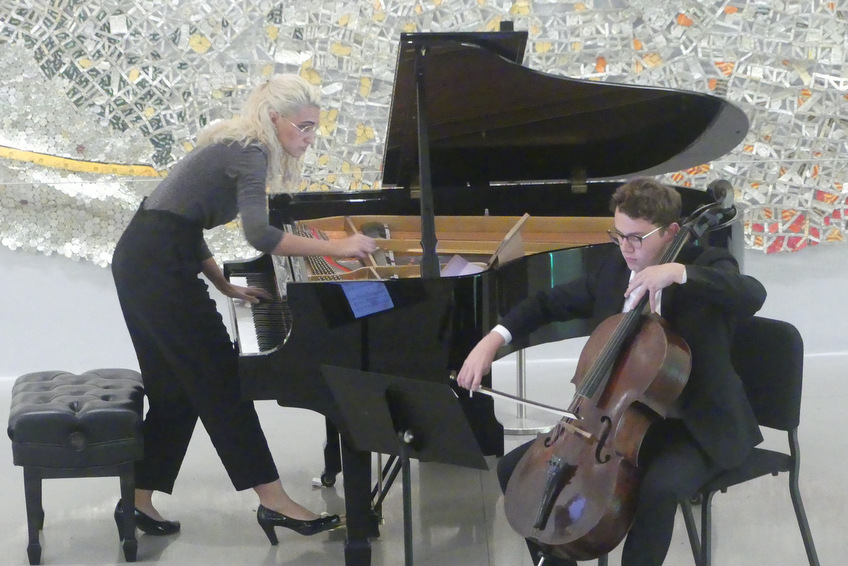 Thursday, May 4, 6:30 & 7:30 PM | FREE
Museum of Fine Arts, Houston
DACAMERA Young Artists present a concert inspired by Museum of Fine Arts, Houston's exhibition None Whatsoever: Zen Paintings from the Gitter-Yelen Collection.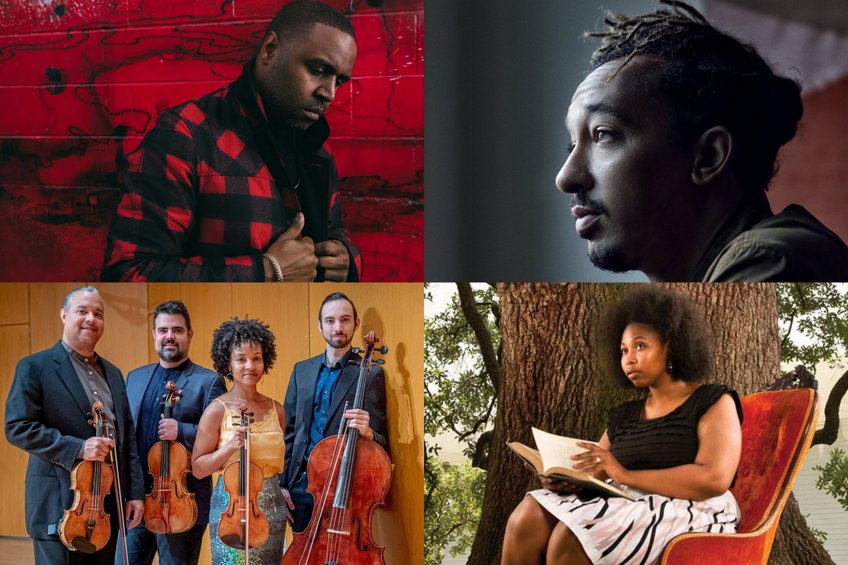 Friday | May 12
8:00 pm
Cullen Theater, Wortham Theater Center
A new DACAMERA production memorializing the Sugar Land 95, bringing together original music, poetry and visuals. Unearthed pays tribute to the tragic history behind the recent discovery of the remains of 95 Black people in unmarked graves in Sugar Land, Texas.
Kendrick Scott, composer/drums; Deborah D.E.E.P. Mouton, poet; Robert Hodge, visual artist; Harlem Quartet; Gerald Clayton, piano; Walter Smith III, saxophone; Joe Sanders, bass