Osvaldo Golijov's "Falling Out of Time"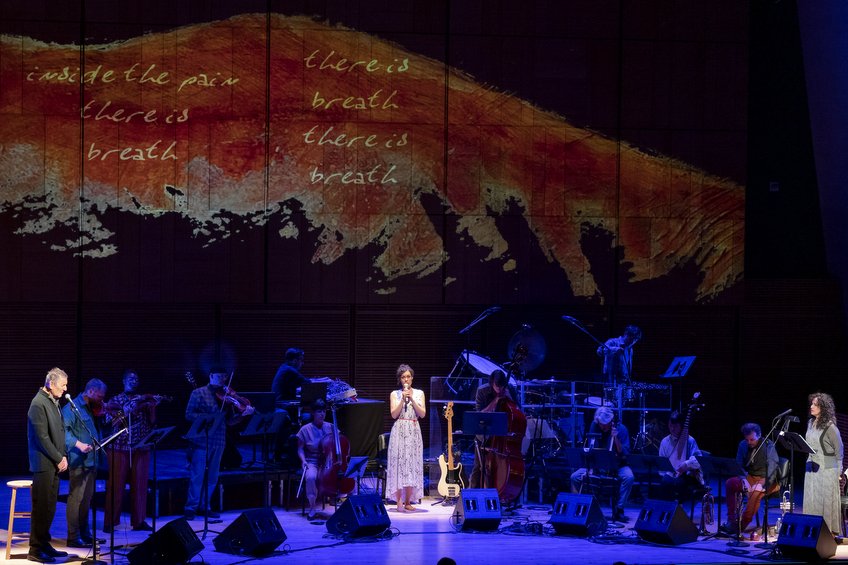 Event details
Two performances:
Saturday, April 15 7:30 PM | $37.50-$67.50 | Post-concert talkback with guest composer Osvaldo Golijov and Sarah Rothenberg, followed by a meet and greet with the musicians and composer in the lobby
Sunday, April 16, 3:00 PM | BEST VALUE | $17.50-$47.50
Zilkha Hall, Hobby Center for the Performing Arts
800 Bagby St, Houston TX 77002
713-524-5050 | boxoffice@dacamera.com
"a singular soundscape that marries impulses from Central Asian song epic, Delta blues and ruminative minimalist patterns…searing"
— Gramophone
Commissioned by and featuring members of the Silkroad Ensemble
Osvaldo Golijov, guest composer; Biella da Costa, Woman; Nora Fischer, Centaur; Yoni Rechter, Man; Dan Brantigan, trumpet, flugelhorn, suona; Megan Conley, harp; Shawn Conley, acoustic bass, electric fretless bass; Mario Gotoh, viola; Jeremy Flower, electric guitar, modular synthesizer; Johnny Gandelsman, violin;  Karen Ouzounian, cello; Shane Shanahan, percussion, drum set; Mazz Swift, violin
Osvaldo Golijov blew open the boundaries between musical genres at the start of this century, with his influential, genre-defying La Pasión según San Marcos. A genius who embraces a wide-range of influences, Golijov's newest dramatic work brings together Delta blues, Hebrew chant, Central Asian ballads and the mournful eloquence of Schubert. This is music for our time. Golijov draws inspiration from Israeli author David Grossman's Falling Out of Time; part play, part poem, part fable, the book narrates a journey "out of time" – a tale of grief and the transformative journey to acceptance. A powerful universal message of healing and humanity is conveyed through this collaborative performance which brings together an astounding ensemble, with each musician renowned for their virtuosity as soloists.
"a singular soundscape that marries impulses from Central Asian song epic, Delta blues and ruminative minimalist patterns…searing" – Gramophone
"a masterpiece as intellectually stimulating as it is emotionally gripping" –  Classical Post
"searing new score recalls the ardent honesty of his breakthrough Pasión según San Marco" –  Gramophone
"eerily intimate and age-old, like a community's spirit had been cracked open" –  The New York Times
"a musical tour de force" –  WBUR's Here and Now
About Guest Composer Osvaldo Golijov
Osvaldo Golijov grew up in an Eastern European Jewish household in La Plata, Argentina. In 2000, the premiere of his La Pasión según San Marcos (St. Mark Passion) took the music world by storm. The Boston Globe called it "the first indisputably great composition of the 21st century." The recipient of a MacArthur Fellowship, Golijov has also received acclaim for other groundbreaking works such as his opera Ainadamar and the clarinet quintet The Dreams and Prayers of Isaac the Blind, as well as music he has written for the films of Francis Ford Coppola. Golijov has been nominated for three Grammy Awards for Best Contemporary Classical Composition, winning for the recording of Ainadamar.
Recommended Concerts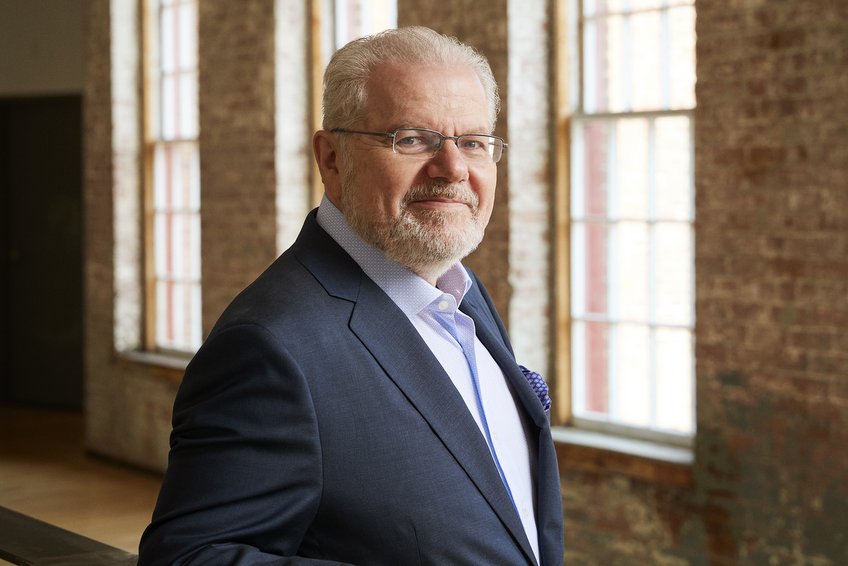 Saturday | April 22
8:00 pm
Cullen Theater, Wortham Theater Center
One of the most revered pianists of his generation in his first-ever Houston solo recital! Hear this undisputed master perform works of Liszt and Schubert, including his transcendent final sonata.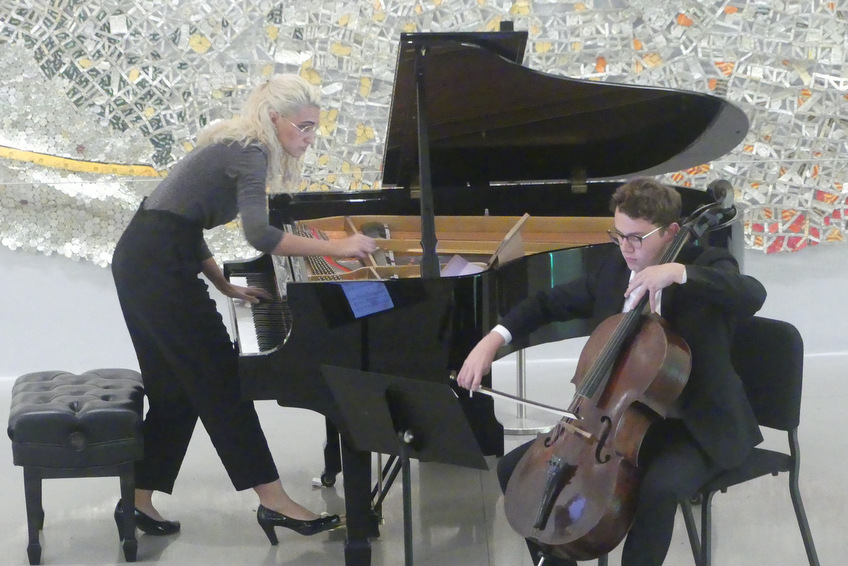 Thursday, May 4, 6:30 & 7:30 PM | FREE
Museum of Fine Arts, Houston
DACAMERA Young Artists present a concert inspired by Museum of Fine Arts, Houston's exhibition None Whatsoever: Zen Paintings from the Gitter-Yelen Collection.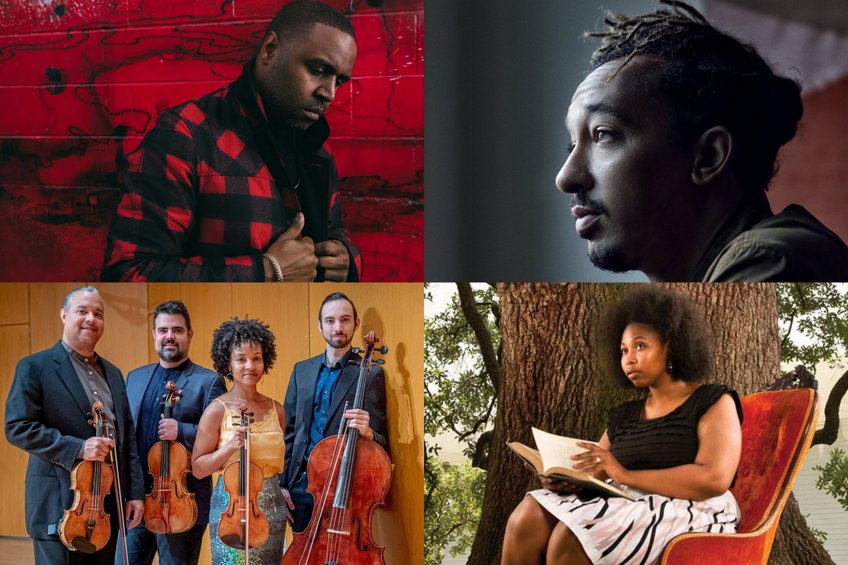 Friday | May 12
8:00 pm
Cullen Theater, Wortham Theater Center
A new DACAMERA production memorializing the Sugar Land 95, bringing together original music, poetry and visuals. Unearthed pays tribute to the tragic history behind the recent discovery of the remains of 95 Black people in unmarked graves in Sugar Land, Texas.
Kendrick Scott, composer/drums; Deborah D.E.E.P. Mouton, poet; Robert Hodge, visual artist; Harlem Quartet; Gerald Clayton, piano; Walter Smith III, saxophone; Joe Sanders, bass