Sonia Wieder-Atherton, cello | Sarah Rothenberg, piano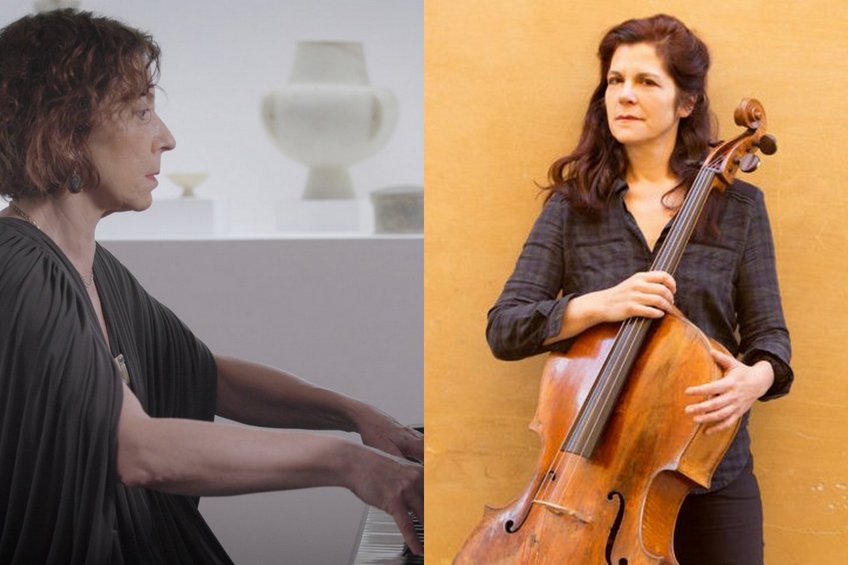 Event details
Tuesday | February 28, 2023
7:30 pm
The Menil Collection
1533 Sul Ross St Houston TX 77006
713-524-5050 | boxoffice@dacamera.com
"a pianist of heart, intellect and fabulous technical resources"
— Fanfare
J.S. Bach: Suite No. 1 in G Major for Solo Cello
Schnittke: Sonata No. 1 for Cello and Piano
Mahler: Adagietto from Symphony No. 5
Beethoven: Sonata in C Major, Op. 102, No. 1
Longtime collaborators Sonia Wieder-Atherton and Sarah Rothenberg, both known for their expressive artistry and highly original programming, come together in this fascinating duo recital exploring extremes of expression, in which Beethoven's C Major Sonata, Op. 102, No. 1, and Alfred Schnittke's Sonata No. 1 for Cello and Piano form the centerpieces.
"The soulful expressivity of the cello reaches out to us from a deep, interior space where words do not yet exist. In the repertoire chosen for tonight's recital, it is this deep expressivity that takes center stage — from Bach's peerless eloquence to Alfred Schnittke's extremes of emotion, Mahler's songful Adagietto and Beethoven's lyrical late Sonata in C Major." — Sarah Rothenberg
"a pianist of heart, intellect and fabulous technical resources" – Fanfare 
"From the baroque to the contemporary, whenever Sonia Wieder-Atherton takes on a challenge it is like diving body and soul into the ocean of captive sounds we call music." – Le Monde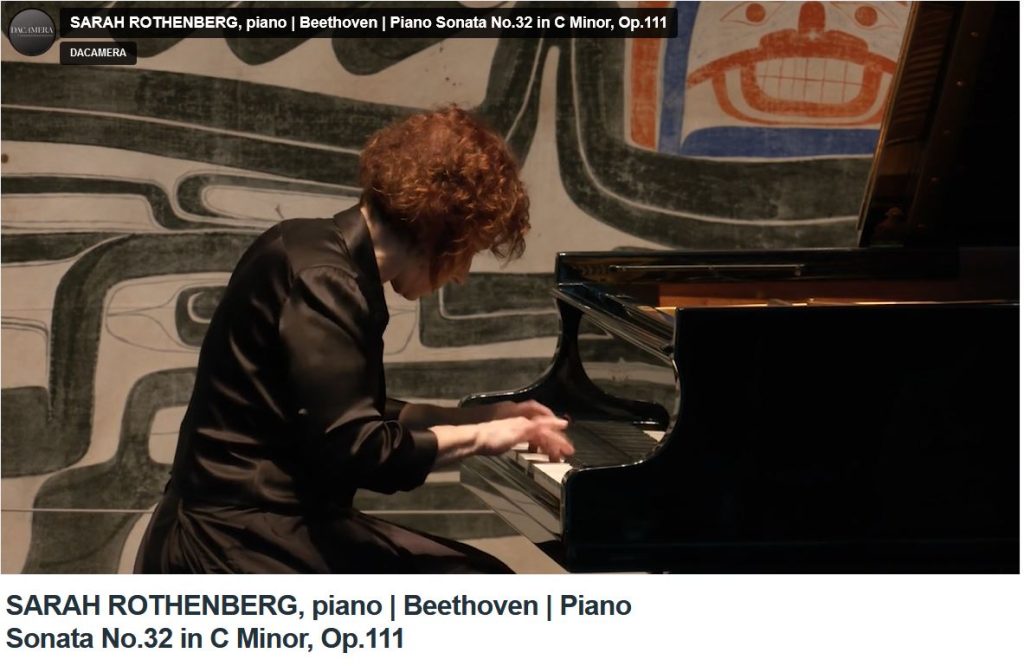 Recommended Concerts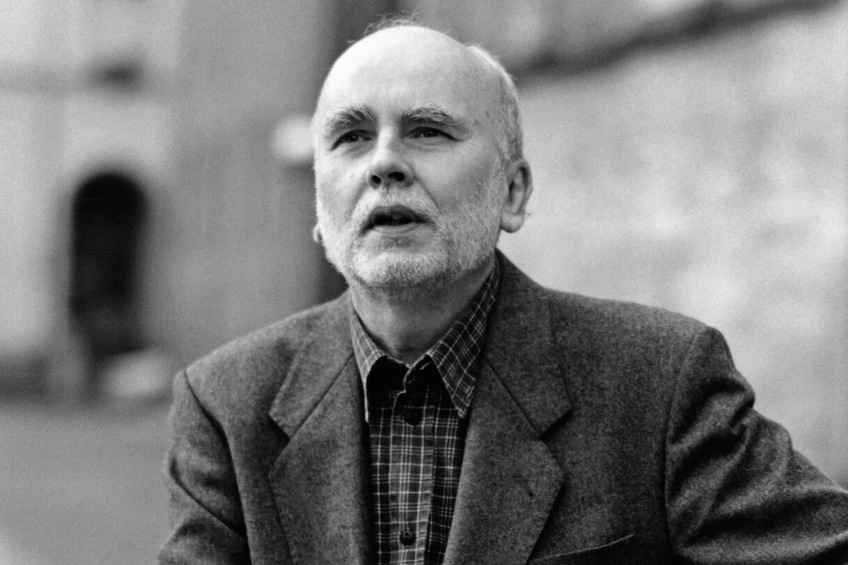 Monday | February 27
7:30 pm
The Menil Collection
DACAMERA and Inprint join forces in this heartfelt celebration of the life and work of Polish poet Adam Zagajewski (1945-2021), prize-winning writer of international renown.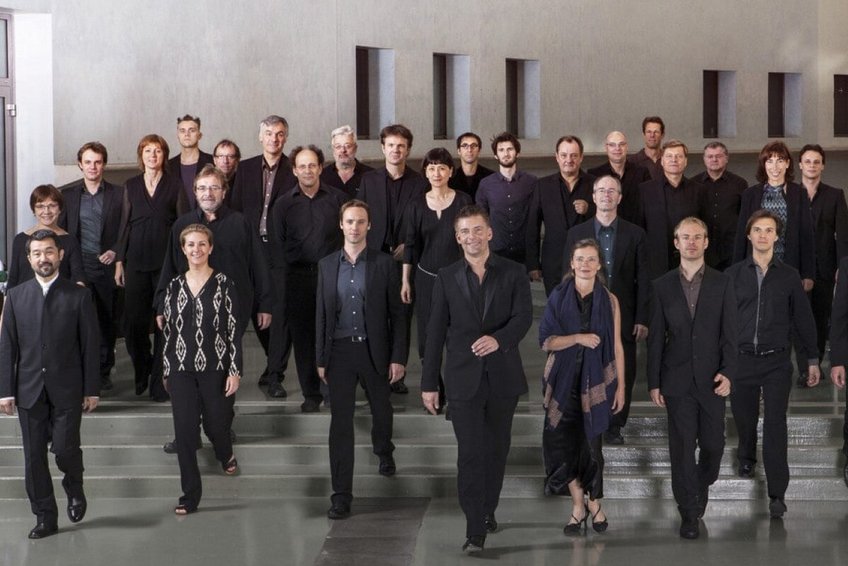 Thursday | March 23 | 7:30 pm
Tickets are available. Purchase online or at door beginning at 6:30 pm.
Stude Concert Hall, Alice Pratt Brown Hall, Rice University
Presented in partnership with the Shepherd School of Music at Rice University
The winners of the prestigious Polar Music Prize for 2022 make their first-ever Texas appearance! This legendary ensemble from Paris, France is dedicated to the performance of music of the 20th and 21st centuries. Under the direction of world-renowned conductor Matthias Pintscher, the Ensemble presents an early twentieth century Schoenberg masterpiece and Boulez's kaleidoscopic, propulsive Dérive 2.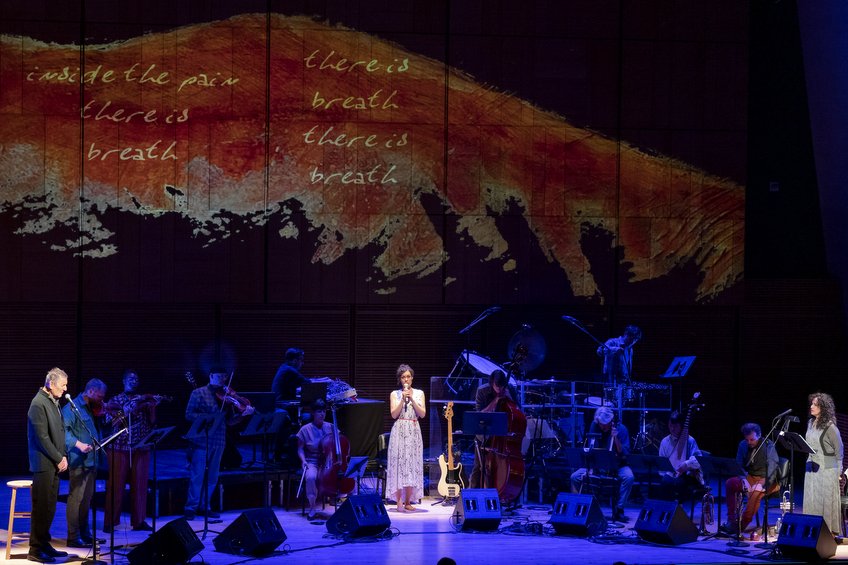 Saturday, April 15, 7:30 pm
Sunday, April 16, 3:00 pm
Zilkha Hall, Hobby Center for the Performing Arts
Composer Osvaldo Golijov's newest dramatic work brings together Delta blues, Hebrew chant, Central Asian ballads and the mournful eloquence of Schubert. Featuring members of the Silkroad Ensemble.