Houston SUMMERJAZZ August 17-20
Free Houston SUMMERJAZZ Kickoff with Jalen Baker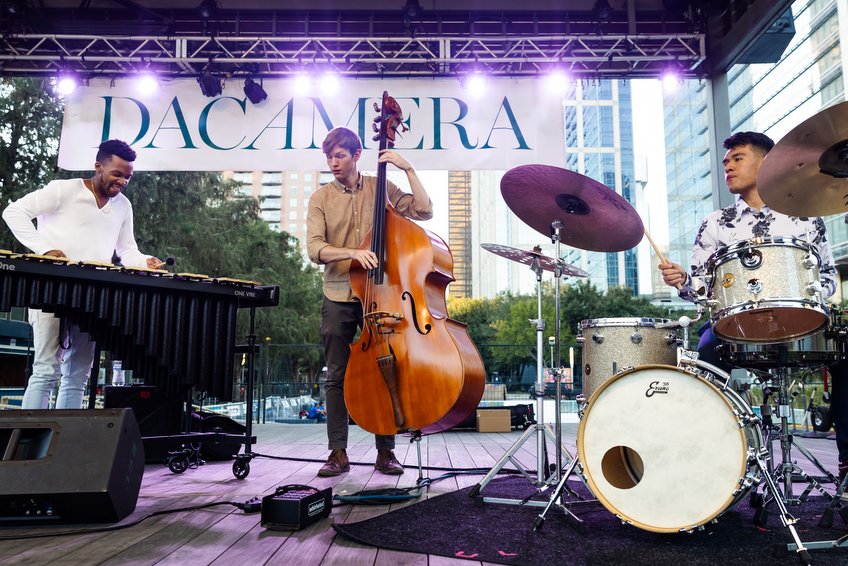 Event details
Thursday, August 17 | 6:30 pm. Doors open at 6 PM. No tickets required for the free performance; tickets for mainstage SUMMERJAZZ concerts available at the box office.
Grand Foyer, Wortham Theater Center
501 Texas Avenue • Houston, Texas 77002
Celebrate the kickoff of Houston SUMMERJAZZ 2023 with a free performance by vibraphonist Jalen Baker and his quartet, performing music from his new album Be Still and the recently released Houston Real Book. Free and open to the public. Refreshments available for purchase.
Jalen Baker, vibraphone; David Caceres, saxophone; Gabriel Godoy, bass; Gavin Moolchan, drums
Vibraphonist Jalen Baker has led the DACAMERA Jazz Ensemble in Residence for two years. He recently released his second album Be Still.  Jalen attended Kinder HSPVA and Columbia College Chicago. He was named a Chicago Next Gen All-star by the Chicago Jazz Institute. He has performed with the Ulysses Owens Jr., Jeremy Pelt, Leon Anderson, and Amina Scott as well as leading his own band in venues in and around Georgia, Florida, Texas and Chicago. As a band leader Jalen has been awarded the prestigious South Arts Jazz Roads Touring Grant. In 2021 Jalen released his debut Album "This is Me, This is Us" on Outside In Music which has garnered recognition by Textura, Making a Scene, and Jazziz.
Recommended Concerts
Thursday | August 17 | 8:00 PM
Cullen Theater, Wortham Theater Center
Spanish Harlem Orchestra, the three-time Grammy Award winning Salsa and Latin Jazz band, sets the gold standard for excellence in authentic, New York style, hard core salsa.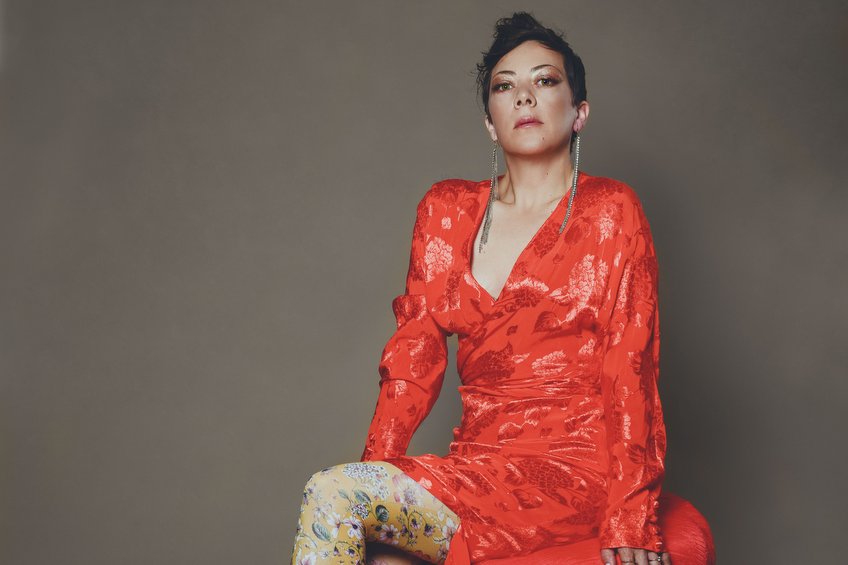 Friday | August 18 | 8:00 PM
Cullen Theater, Wortham Theater Center
Award-winning vocalist and songwriter Gretchen Parlato is one of the most inventing and mesmerizing vocalists of her generation, with two Grammy Award nominations for Best Jazz Vocal Album.
Saturday | August 19 | 8:00 PM
Cullen Theater, Wortham Theater Center
Led by charismatic vocalist and frontman Michael Mwenso, "not many bands in the orbit of jazz today can begin to approach the crowd-pleasing threshold of Mwenso and the Shakes." – WBGO