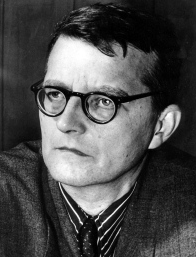 St. Petersburg Legacy (1996)
World premiere: November 15, 1996
Cullen Theater, Wortham Theater Center
New York premiere: November 18, 1996
Great Performers at Lincoln Center
Conceived and directed by Sarah Rothenberg
Original performers: Lucy Shelton, soprano; Elena Zhidkova, mezzo-soprano; Ida Levin, violin; Eric Bartlett, cello; Sarah Rothenberg, piano
Arthur Lourié: Songs of Anna Akhmatova
Dmitri Shostakovich: Suite from Mayakovsky's play, The Bedbug
Galina Ustvolskaya: Piano Sonata
Dmitri Shostakovich: Suite for Voice and Piano on Poems for Marina Tsvetayeva, Op. 143
The uniquely rich cultural world of St. Petersburg is explored in a dramatic evening that celebrates great Russian composers and poets through song settings, chamber music and readings.
The program takes listeners from the bohemian cafés and salons of the early part of the 20th century, through the revolutionary era, to war-torn Leningrad and into the 1970's. The evening focuses on works by three St. Petersburg composers: Arthur Lourié, who briefly served as Commissar of Music following the Revolution but later emigrated; Dmitri Shostakovich, the dominant figure of St. Petersburg's musical legacy; and Galina Ustvolskaya, the student of Shostakovich whom he credited with influencing his own work.
St. Petersburg Legacy features a reading from the poetry of Osip Mandelstam, a scene from Vladimir Mayakovsky's play The Bedbug and film segments that include the poetry of Anna Akhmatova and Joseph Brodsky read by the poets themselves.
Press:
"Intimate musical offerings reflected the ways in which poets, musicians and playwrights mingled emotions and talents" – Houston Chronicle
Venues: Wortham Theater Center, Houston; Great Performers at Lincoln Center; Barbican Centre, London; De Ijsbreker Festival, Amsterdam; Miami University, Oxford, Ohio; Bard Summerscape, Bard College, Annandale-on-Hudson, New York