Young Artist Brooke Wyatt at Lynn Wyatt Square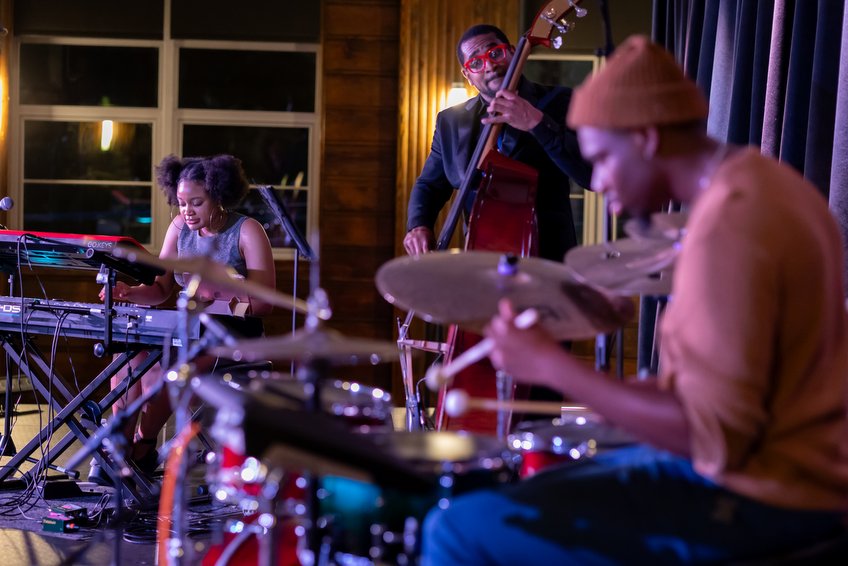 Event details
Friday | December 15 | 5:00 PM – 7:00 PM
Lynn Wyatt Square
Texas and Smith, Houston TX 77002
Enjoy a set by jazz pianist and DACAMERA Young Artist Brooke Wyatt and her trio as part of Sip and Share at the Square.

DACAMERA Young Artist Brooke Wyatt, jazz piano with guest artists A.J. Moyler, bass and Mark Simmons, drums. Learn more about the Young Artist Program.
Brooke Wyatt is a passionate pianist, vocalist, and songwriter from Houston. She studied music at Columbia College Chicago where she performed with artists such as Jonathan McReynolds, Isaiah Sharkey, and Kendrick Scott. She has performed at Carnegie Hall and the Caramoor Jazz Festival in New York with artists such as Sean Jones, Dianne Reeves, and Jeff "Tain" Watts.
While you're there, check out City Lights including Sugar Plum Plaza (Fish Plaza, Wortham Center) and Harmonies by LeMonde Studio – Step into a world where music and magic meet in a captivating series of interactive music boxes presented by the Houston Theater District in partnership with Lynn Wyatt Square, Market Square Park, and Trebly Park. With a simple turn of the crank, 10 music boxes of various shapes harness the power of human energy to weave mesmerizing soundscapes and illuminate their surroundings with enchanting lights. Visitors will be fascinated by the larger-than-life creations, which include a giant Nutcracker, guitar slide, massive boombox, a banjo, violin, music note, theater mask, mic and an elegant harp, each with its own unique soundtrack.  Look for the music boxes throughout Houston's Theater District venues:  Alley Theatre, Hobby Center, Jones Hall, Lynn Wyatt Square, and Wortham Theater Center. 
Recommended Concerts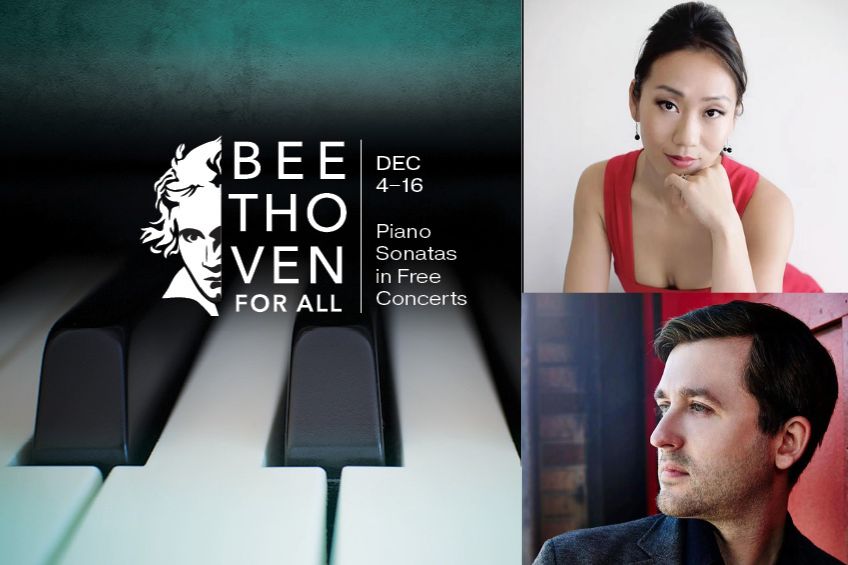 Monday, December 4, 7:30 pm
The Menil Collection
Pianists Andrew Staupe and Mei Rui kick off DACAMERA's free Beethoven for All series with sonatas including Beethoven's first, the Sonata No. 1 in F Minor, Op. 2, No. 1.
This event is at capacity and we are no longer accepting reservations. On the day of the performance, additional walk-up seating may be available on a first-come, first-served basis. Doors open at 7:00 PM; unfilled seats released at 7:20 PM.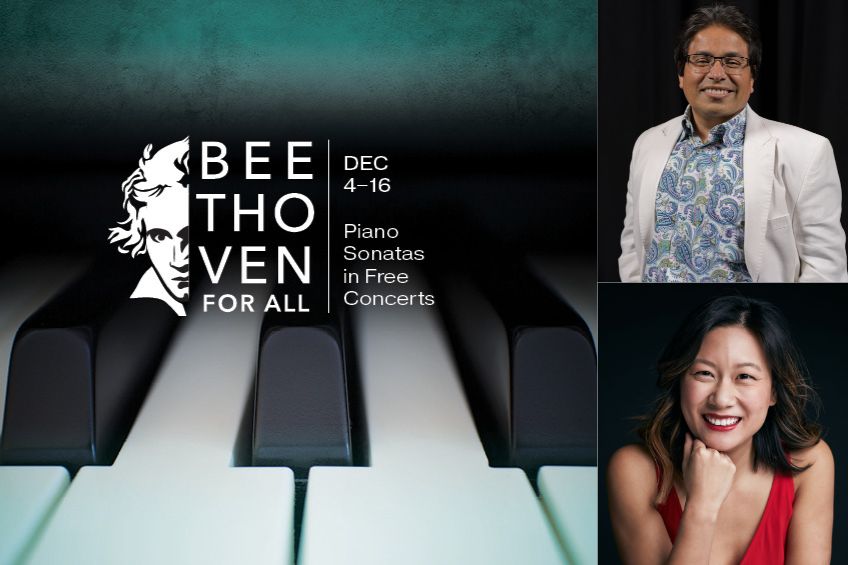 Tuesday, December 5, 7:30 pm
The Menil Collection
The free series continues with pianists Rodolfo Morales and Yvonne Chen. Highlights include the popular "Pastoral" sonata, No. 15 in D Major, Op. 28.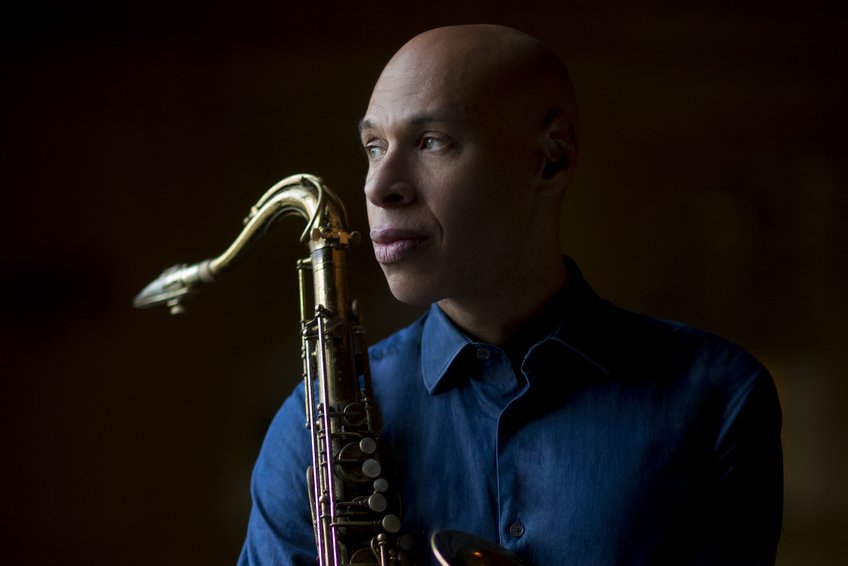 Friday | January 26 | 8:00 PM
Cullen Theater, Wortham Theater Center
Acclaimed and charismatic saxophonist Joshua Redman returns with his latest project, Where Are We, featuring vocalist Gabrielle Cavassa.