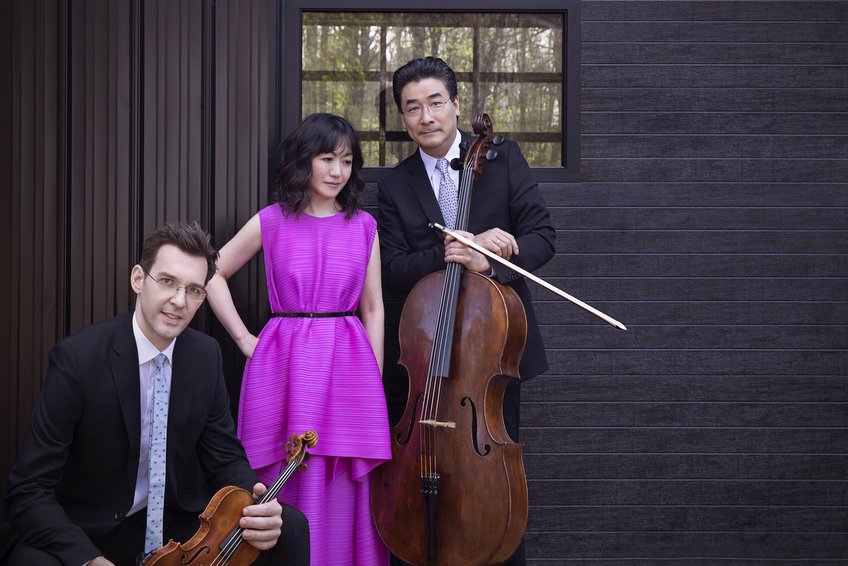 Event details
Tuesday | October 17 | 7:30 PM
The Menil Collection
1533 Sul Ross St Houston TX 77006
713-524-5050 | boxoffice@dacamera.com
Haydn: Piano Trio in E Minor, Hob. XV:12
Rebecca Clarke: Piano Trio
Robert Schumann: Trio No. 1 in D Minor, Op. 63
Horszowki Trio (Jesse Mills, violin; Ole Akahoshi, cello; Rieko Aizawa, piano)
The Horszowski Trio is a vital force in the international chamber music world. The prestigious Fischoff National Chamber Music Competition created the Horszowski Trio Prize in recognition of the Trio's myriad accomplishments, and the ensemble's star continues to ascend! In their return to DACAMERA's stage, the Trio shares Haydn's bracing Trio in E Minor, Schumann's passionate D Minor Trio, and a smoldering, mesmerizing work by the Late Romantic British-American composer Rebecca Clarke.
"eloquent and enthralling" — The Boston Globe
"The Horszowskis are power players. … Memorably monumental."  — Los Angeles Times
 VIDEO: HEAR and SEE the Horszowski Trio play Smetana ↓
Recommended Concerts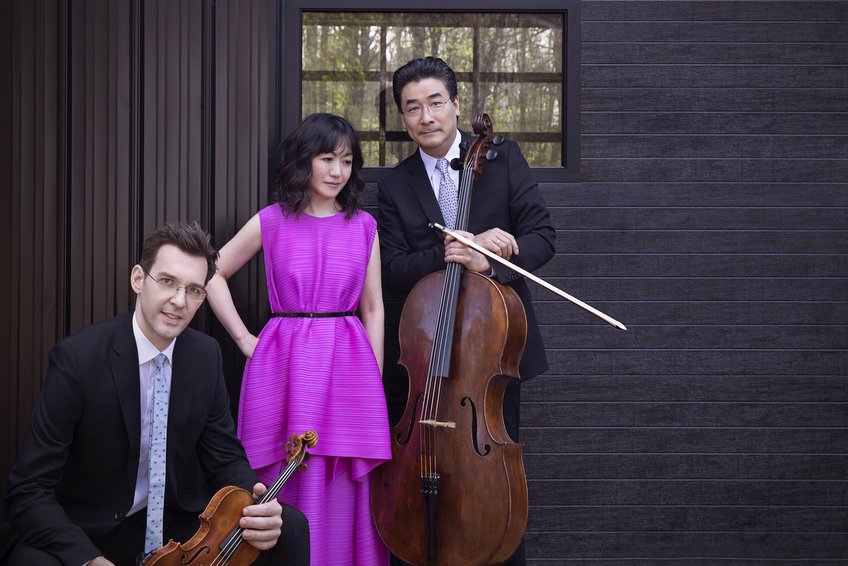 Tuesday | October 17 | 10:00 am – 12:00 pm
Duncan Recital Hall, Shepherd School of Music
The piano trio coaches talented student musicians.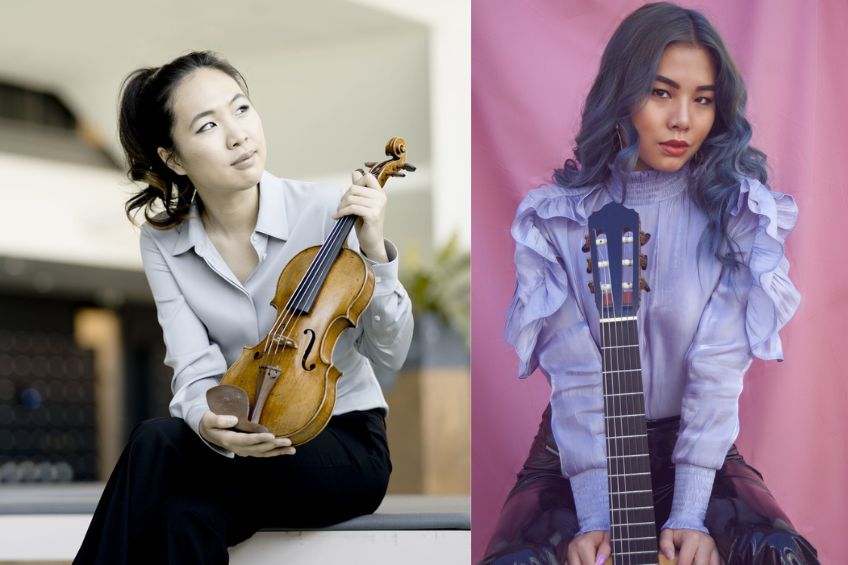 Monday | November 13 | 7:30 PM
Tuesday | November 14 | 7:30 PM
The Menil Collection
This powerful duo of young, genre-defying musicians presents a remarkably eclectic concert: Italian Baroque juxtaposed with 19th-century masterpieces of Paganini; jazz paired with the seductive gestures of traditional Spanish song; and the paradigm-bending program closes with Astor Piazzolla's spirited celebration of tango.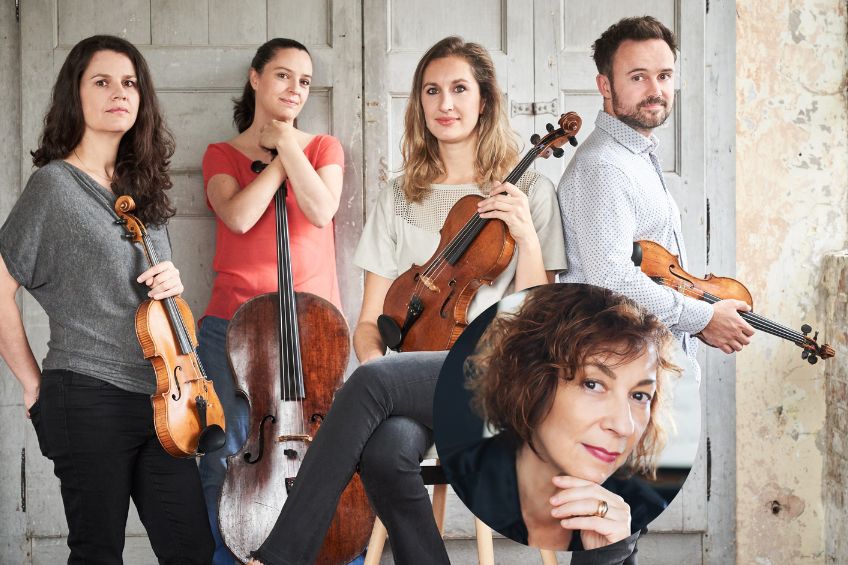 Friday | February 9 | 7:30 PM
Zilkha Hall, Hobby Center for the Performing Arts
The intense, vibrant Elias Quartet returns to the DACAMERA stage for one night only following their historic Beethoven string quartet cycle in 2022.  Artistic Director Sarah Rothenberg joins the quartet for Brahms' majestic Piano Quintet. We celebrate composer Fanny Mendelssohn with her rhapsodic Quartet in E-flat Major, one of the first surviving string quartets by a woman.