Unsilent Spring | Music and Our Changing Planet | April 19-20
Matthew Aucoin and Peter Sellars "Music for New Bodies"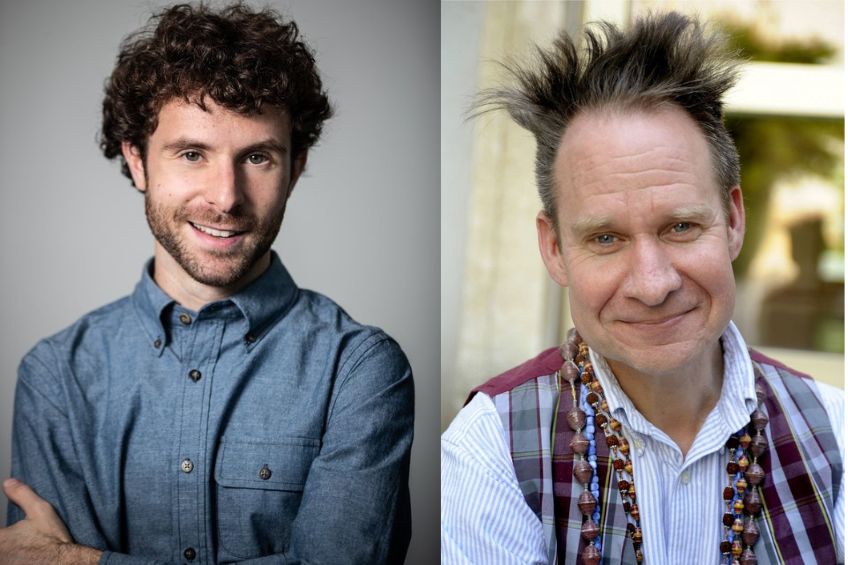 Event details
Saturday | April 20 | 7:30 PM
Brockman Hall for Opera, Shepherd School of Music, Rice University
6100 Main St. Houston TX 77005
713-524-5050 | boxoffice@dacamera.com
Included in the
Full Season Series
Chamber Music Series
or add it to a Build Your Own
Matthew Aucoin and Peter Sellars: Music for New Bodies
World Premiere | Co-commission of DACAMERA and the Shepherd School of Music at Rice University
Matthew Aucoin, composer and conductor
Peter Sellars, director
Inspired by the writings of Jorie Graham and Rachel Carson, libretto assembled by Peter Sellars and Matthew Aucoin
DACAMERA Young Artists, students of the Shepherd School of Music and vocal soloists to be announced
A major new work and exciting first collaboration between the brilliant young composer Matthew Aucoin and legendary director Peter Sellars. A musical premiere is brought to life by five vocal soloists and an 18-instrument ensemble conducted by Matthew Aucoin.
Music for New Bodies is an immersion in vast planetary processes: we follow the migration of eels to the depths of the Atlantic Basin; we hear the voice of the ocean floor itself, speaking with superhuman pressure and force; we experience humankind's impact on our planet, and we also sense the presence of cycles so immense that they are beyond human influence.
DACAMERA welcomes back 33-year old MacArthur Fellow Matthew Aucoin, already at the vanguard of opera composers, with commissions and critically-acclaimed premieres from the Metropolitan and Los Angeles operas. This new work follows DACAMERA's commission of Aucoin's string quartet, premiered here in 2019.  Joining Aucoin for this unique Houston residency jointly sponsored by DACAMERA and Rice University's Shepherd School of Music is internationally renowned opera, film, theater and festival director Peter Sellars, celebrated for his collaborations with the world's leading composers, including Kaija Saariaho, John Adams and Tyshawn Sorey.
Like few other composers or curators of any age, Aucoin has a keen interest in learning and demonstrating how different genres and eras are linked. He is also devoted to championing the unique ability of music, literature and art of all kinds to mirror and amplify the gamut of human emotions." –The San Diego Union-Tribune
"The piece is richly detailed, psychologically nuanced and philosophically provocative. Aucoin is very much his own man." — WBUR on Matthew Aucoin's Crossing
Recommended Concerts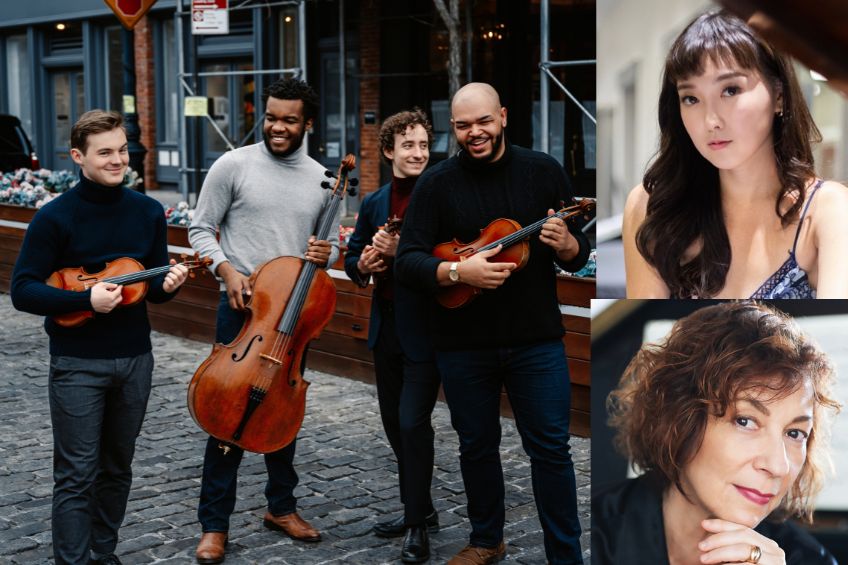 Friday | September 29 | 8:00 PM
Cullen Theater, Wortham Theater Center
The Isidore Quartet, who burst onto the chamber music scene recently with international awards and an Avery Fisher Career Grant, make their Houston debut in a program featuring string quartets by Mozart and Mendelssohn – each composed before the composer's 30th birthday; and a dazzling new quintet by Nicky Sohn with pianist Sarah Rothenberg.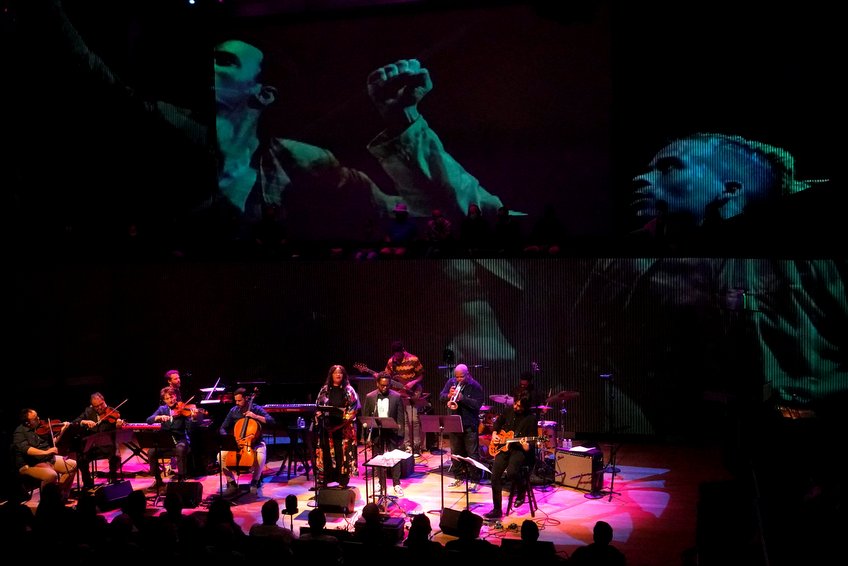 Friday | November 10 | 8:00 PM
Cullen Theater, Wortham Theater Center
Terence Blanchard brings us a new suite of music from his historic opera, performed by the celebrated trumpeter and his E-Collective, the Grammy Award-winning Turtle Island Quartet and vocalists Nicholas Newton and Adrienne Danrich.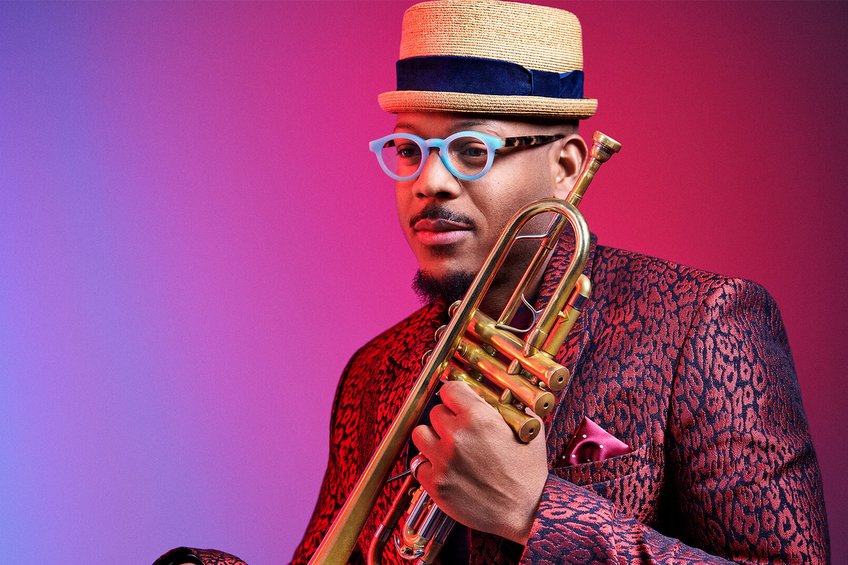 Friday | April 19 | 8:00 PM
Cullen Theater, Wortham Theater Center
For Unsilent Spring, Etienne Charles unveils his newest multimedia creation, Earth Tones, employing sounds, stories, images and film and incorporating musical idioms from at-risk coastal communities.